Half of the 2020 British GT3 grid consisted of Silver-Silver pairings. But the decision to outlaw such combinations, and return to its Pro-Am roots, will have a mixed impact as key championship stakeholders told JAMES NEWBOLD
"It's been difficult, maybe a bit too difficult, to manage the balance between the Silver pairings and the Pro-Am, between the very competitive Silver pairings and less competitive Silver pairings. Benjamin [Franassovici, SRO general manager] has had to zig-zag a lot throughout the season trying to do that. It's why we pushed to go back to a much more simple and understandable system next year."
Speaking to Autosport at British GT's Silverstone finale, SRO boss Stephane Ratel was utterly convinced that the championship has done the right thing in removing the Silver GT3 class from 2021 and replacing it with a separate Silver-Am classification, to reinstate Pro-Am as the predominant division.
"[Pro-Am] is the formula that wins in this championship and we should keep this formula," Ratel added. "We will see now that the teams have to be out there on the market really finalising line-ups with Bronze drivers. I'm confident that it will work."
But in culling its numerically stronger class, is SRO making a kneejerk reaction to a 2020 season unlike any other? The impact of COVID-19 on businesses meant that several Pro-Am teams funded by wealthy amateur Bronze-graded drivers withdrew their entries, while aspiring-professional Silver-graded drivers whose planned programmes had fallen apart clubbed together to bolster the grid with last-minute deals (in the case of Jack Mitchell and Jordan Witt, merely days before the season opener).
It may be optimistic to assume that the status quo would have returned in 2021 anyway, with cars funded by Ams once again outnumbering Silvers, but the pre-emptive action by SRO has served to allay any doubts that gentleman drivers might have in committing to a Pro-Am entry. While a boon for their victory chances, the move could have unforeseen knock-on effects.
RAM Racing boss Dan Shufflebottom says he already had a Silver car "95% of the way there, deal done for next year" before the new class structure was communicated, and conceded that the change "does narrow who we can have".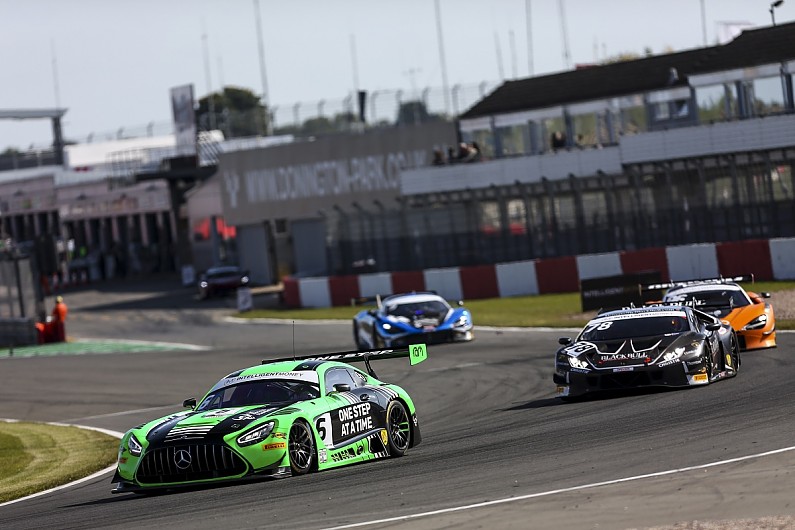 Silver-graded drivers such as two-time runner-up Sam De Haan - effectively an amateur too young (and quick) to be graded Bronze - looking to improve their craft rather than land a factory deal would effectively be rendered uncompetitive going directly against Pros, and may therefore look elsewhere for their racing.
Likewise, inexperienced GT4 Silvers may struggle to step into GT3 when an Am could pay a little bit more to get a plug-and-play Pro co-driver who can bring them along too. This, according to Shufflebottom, is 2020 Pro-Am champion Ian Loggie's preference for next year.
"I think it will be difficult if you've not had any GT3 experience to break through the ceiling," says Lewis Proctor, twice a podium finisher in his maiden season out of GT4 in an Optimum Motorsport-run Silver Cup McLaren. "There's so many Silver-Silvers this year, you're not going to have double that next year because all the Silvers are going to have to find Ams and that's probably not going to happen."
"I don't think it's going to be a huge class. I suspect there will be a few guys in it that have got half the budget or two thirds of the budget and they just want to go racing for fun" Dan Shufflebottom
Mitchell (below), who broke his GT3 winning duck alongside Witt at Snetterton, adds: "Trying to make that next step to GT3, it's obviously quite difficult to find an Am to jump in with someone who is 18 years of age. For me to do Silver-Silver for the last two years has been ideal."
That's not to say it can't work. Before the pandemic, graduating GT4 champion Tom Canning was set to share a TF Sport Aston Martin with reigning GT3 champion Graham Davidson. But will all entries for the new class be of that calibre?
"I suspect what will happen is there are some Bronze drivers out there who perhaps don't want to pay the full budget, so it might introduce a few more Ams to come and do it," says Shufflebottom, who points out that the prospects of Am drivers in a Silver-Am line-up are not dissimilar to what Pro-Am drivers signed up for in 2020.
"I don't think it's going to be a huge class. I suspect there will be a few guys in it that have got half the budget or two thirds of the budget and they just want to go racing for fun."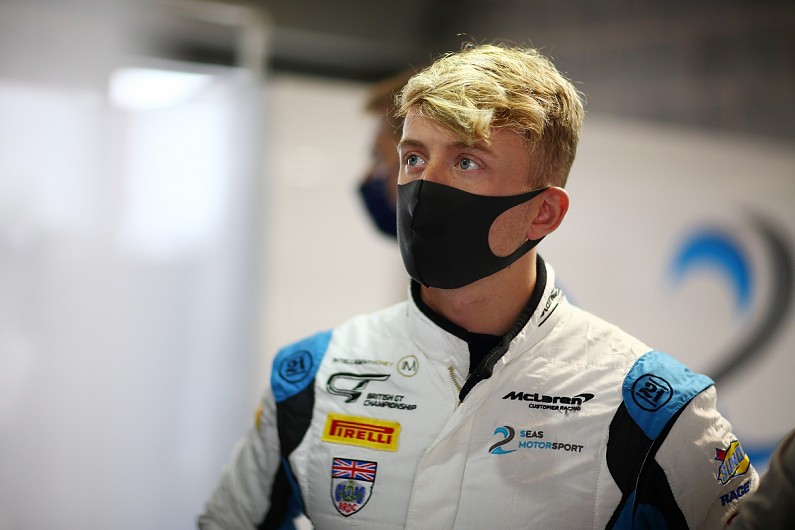 RAM had a foot in both camps this season - its all-Silver line-up of De Haan and Patrick Kujala was a winner, but Pro-Am pair Loggie and Yelmer Buurman weren't. Shufflebottom concedes "the class structure didn't really work this year" and that change was necessary to retain the interest of its core base.
"I don't think the championship would survive as a Pro-Am if it was to carry on like that again next year because it's a bit disappointing for the Bronzes to not be able to fight for the overall title," he says.
And, as Mitchell points out, for the aspiring young professional, there are advantages too as they will be unshackled from weight penalties and no longer need to explain to sponsors why their tyres and brakes were degrading quicker.
"Now when the Silver guys jump into these GT3s, they'll have a level playing field with the Pros and no extra ballast in the car, so it's a direct comparison of where you are on the grid," he says.
Proctor adds: "It could be a positive thing, I can totally see the logic behind it. It's just a change and nobody likes change..."