Formula 2 race winner Tadasuke Makino has emerged as the leading candidate to take Jenson Button's seat at the Kunimitsu Honda Super GT outfit, Autosport has learned.
Button announced his Super GT exit in October last year, ending a two-year stint in the series that included winning the 2018 GT500 title with Naoki Yamamoto.
Takuya Izawa was the first mooted potential replacement, as he partnered Yamamoto at Kunimitsu for three years prior to Button's arrival.
However, Autosport understands that the seat is likely to go Makino, who impressed Honda during his first full GT500 campaign with Nakajima Racing in 2019.
Although the Satoru Nakajima-led outfit struggled for the majority of the season with Dunlop tyres, Makino's stunning wet-weather charge at Sugo that earned him and Narain Karthikeyan a podium did not go unnoticed.
Makino visited the Kunimitsu garage during the Super GT and DTM crossover race at Fuji, where he spoke to some of the team's engineers.
Honda is expected to announce Makino's move to Kunimitsu at the Tokyo Auto Salon show on Friday, where it will reveal its full line-ups for Super GT and Super Formula championships.
The manufacturer has completed a major reshuffle of its driver roster in the wake of Button, Karthikeyan and Daisuke Nakajima all leaving Super GT.
This would mean that two more ex-F2 drivers, Nobuharu Matsushita and Nirei Fukuzumi, will represent Honda in the series this year.
Matsushita, who failed to secure enough superlicence points on his returns to F2 with Carlin last year, has been linked to joining sometime IndyCar driver Hideki Mutoh at Mugen, the team with which Button made his Super GT debut in the Suzuka 1000km in 2017.
Fukuzumi, meanwhile, is expected to secure a graduation to series' top class with ARTA after winning the GT300 title with Shinichi Takagi.
Fenestraz set for Toyota GT500 seat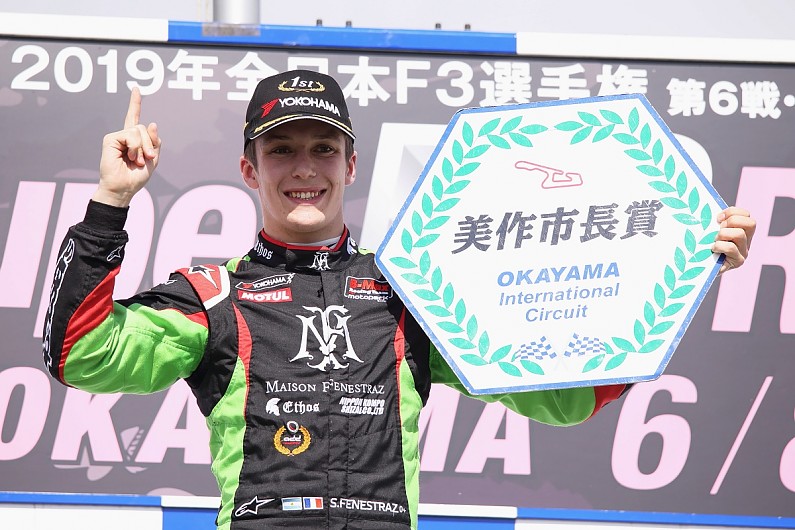 Toyota's stable will also feature new faces in 2020, with ex-Renault junior Sacha Fenestraz primed to take a plum seat at TOM'S.
Fenestraz, the reigning Japanese Formula 3 champion, is likely to partner Yuhi Sekiguchi in the #36 entry following Kazuki Nakajima's decision to step down from Super GT to prioritise his World Endurance Championship and Super Formula campaigns.
Kenta Yamashita, who has been rumoured to join Toyota's hypercar team as early as the 2020/21 WEC season, will also leave the series after winning the 2019 Super GT title with Kazuya Oshima.
Oshima and 2018 Japanese F3 champion Sho Tsuboi are expected to team up in Cerumo's second entry, which takes the place of last year's title-winning LeMans team on the grid.
Makowiecki out at Nissan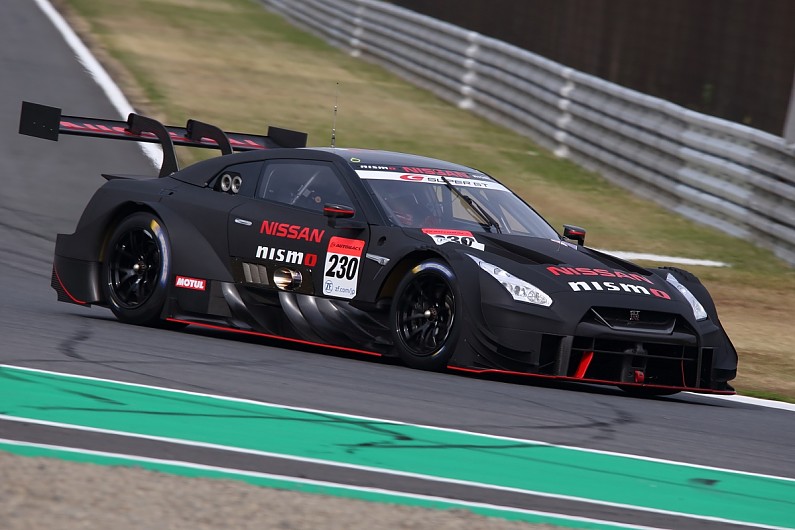 Nissan conducted a driver shootout at Fuji Speedway last month, but will not refresh its line-up as aggressively as it did last year.
Chief among the changes will be the exit of Frederic Makowiecki, who gave Nissan its first Super GT victory in a year at Sugo alongside Kohei Hirate.
Makowiecki will leave the B-Max team after securing a full IMSA SportCar Championship programme with Porsche, and will be replaced by Katsumasa Chiyo.
James Rossiter's position at the Impul squad is unclear after a difficult 2019 season, with Kazuki Hiramine - who drove for Kondo Racing in GT300 last year - primed to take his position should he be dropped from Nissan's line-up.
Expected 2020 GT500 driver line-up
Honda
Kunimitsu - Naoki Yamamoto, Tadasuke Makino
ARTA - Tomoki Nojiri, Nirei Fukuzumi
Mugen - Hideki Mutoh, Nobuharu Matsushita
Nakajima - Takuya Izawa, Hiroki Otsu
Real - Bertrand Baguette, Koudai Tsukakoshi
Toyota
TOM'S - Sacha Fenestraz, Yuhi Sekiguchi
TOM'S - Nick Cassidy, Ryo Hirakawa
Bandoh - Yuji Kunimoto, Ritomo Miyata
SARD - Heikki Kovalainen, Yuichi Nakayama
Cerumo - Hiroaki Ishiura, Yuji Tachikawa
Cerumo - Kazuya Oshima, Sho Tsuboi
Nissan
NISMO - Ronnie Quintarelli, Tsugio Matsuda
Kondo - Jann Mardenborough, Mitsunori Takaboshi
Impul - Daiki Sasaki, James Rossiter/Kazuki Hiramine
B-Max - Kohei Hirate, Katsumasa Chiyo