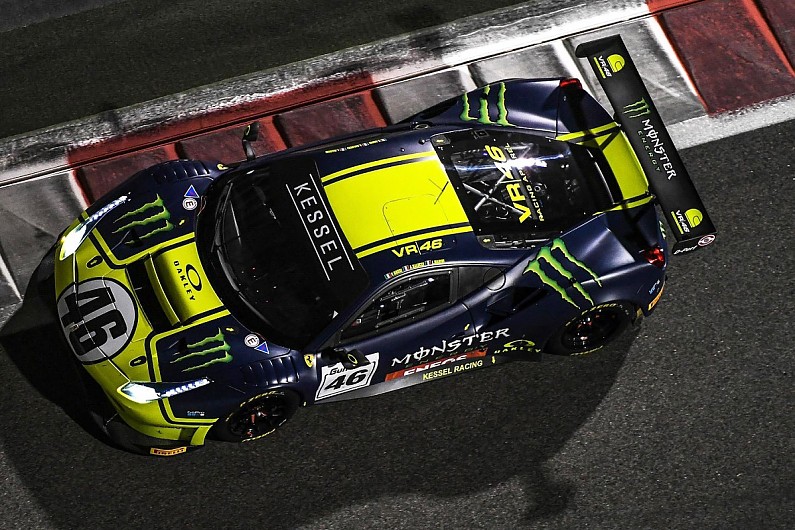 MotoGP legend Valentino Rossi won the Pro-Am class for Ferrari in the Gulf 12 Hours in Abu Dhabi and finished third overall.
Rossi was behind the wheel of the #46 Monster VR46 Kessel Ferrari 488 GT3 for the final stint, and took the chequered flag in third position, four laps down on the winning car in his first race start since 2012.
Rossi shared the car with his Moto2 race-winning half-brother Luca Marini and longtime friend and business associate Alessio 'Uccio' Salucci.
Rossi started the race - which was run in two six-hour segments - but dropped two places in the opening laps, before eventually gaining them both back, while Marini secured another in his stint.
Marini's effort meant the #46 car finished the first part in sixth.
In the second part, following a scare when Rossi stopped out on track with a fuel-flow issue, his car became embroiled in a duel for the final place on the podium with the #5 Audi.
A drive-through penalty for serving a pitstop too late cost the Audi dearly, and helped Rossi's car grab the final position on the podium in the final hour of the event.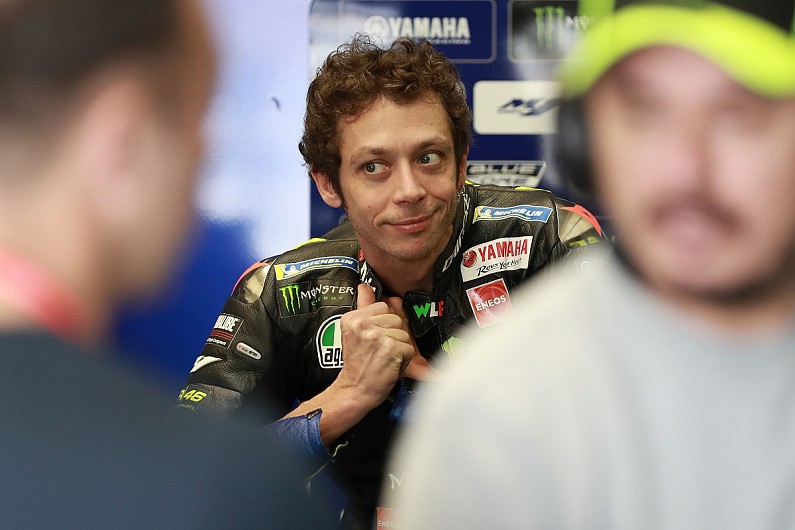 Christopher Mies crossed the line in first place in #66 Attempto Audi, which he shared with Dries Vanthoor and Rinat Salikhov, finishing 1m38.33 seconds ahead of the sister car of Nick Foster, Murod Sultanov and Mattia Drudi.
The #66 car won both segments of the race, and prevailed despite serving a stop/go penalty for a pitstop infringement in the first part.
The pole-winning #48 HTP Motorsport Mercedes AMG GT3 car suffered an ignition coil issue, which stranded it out on the circuit towards the end of the first half of the race.
The #77 Barwell Lamborghini, which had joined the HTP Merc on the front row, suffered an ABS failure which caused a lengthy repair job.
Rossi's Gulf 12 Hours success comes just days after he completed a test in Lewis Hamilton's 2017 Formula 1 title-winning Mercedes in Valencia, as part of a Monster-organised ride swap which also saw Hamilton ride the nine-time grand prix motorcycle world champion's '19 Yamaha.
In 2014, Rossi's then-Yamaha team-mate Jorge Lorenzo guided the Kessel Racing 458 to a class victory in the event.