Blancpain GT Series champion Mirko Bortolotti has departed the Lamborghini factory setup after five years to join sister brand Audi's works roster.
The 2017 Endurance Cup and overall Blancpain GT champion - alongside Christian Engelhart - joined Lamborghini after impressing in its single-make Trofeo Series.
He won the Lamborghini World Finals in 2014 and proved key to the development of the original Huracan GT3 that debuted in '15.
Bortolotti was also part of the line-up that gave the car its first victory in a 24-hour endurance race at Daytona in 2018 and repeated the feat in the IMSA Sportscar Championship's flagship race this year.
Bortolotti, a former Red Bull junior who tested for Toro Rosso and Ferrari, also scored victories for Lamborghini in the Blancpain World Challenge Europe - previously the Sprint Cup - Germany's ADAC GT Masters and the Italian GT championship, predominantly with the Austrian Grasser Racing squad.
The 29-year-old will now move across to join Audi's pool of drivers to be deployed in works and customer racing activities next year.
In an Instagram post announcing his departure from Lamborghini, Bortolotti wrote: "I wanted to take a minute and say thank you to Lamborghini and all the staff for this amazing journey together.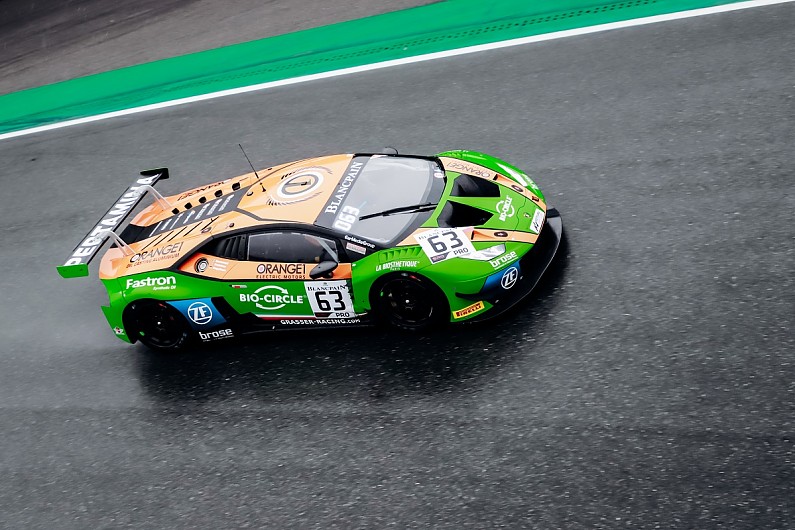 "Thank you for believing in me and for making me who I am now.
"Proud of what we achieved together coming from the bottom. "Now it's time for me to move on to new adventures."
Swiss Patric Niederhauser who, together with Kelvin van der Linde, beat Bortolotti and Engelhart to this year's GT Masters title in an Audi, joins Bortolotti as a new member of the expanded 12-driver factory line-up.
The other 10 drivers are unchanged, with Van der Linde and this year's Nurburgring 24 Hours winners Frank Stippler, Pierre Kaffer, Dries Vanthoor and Frederic Vervisch all included.
They are joined by Christopher Haase, Christopher Mies, Markus Winkelhock, Mattia Drudi and Rahel Frey.
"A warm welcome to both drivers. They're a perfect complement to our team," said Chris Reinke, head of Audi Sport customer racing.
"Mirko has been a professional race driver for many years and, for Patric, this promotion is a nice reward for the title success in Germany.
"There's no doubt in our minds that Mirko and Patric are a great fit for us in terms of personality and racing."
Vervisch is the only member of Audi's World Touring Car Cup roster to be confirmed in its GT efforts.